Click here for updated April calendar    and updated May calendar
Graduates - we need your info. click here
      Follow Ignite on Twitter        Free Ignite iphone app
*  Summer camp 2013 "Encounter God's Presence"  June 17th - 21st there will be 10 or so churches coming together to pursue God & His heart. We're expecting God to move in a powerful way. There's still time to join us. (Details and forms below.)
Encounter God's Presence 2013 poster
Encounter God's Presence camp overview video is "a must see!"
Encounter God's Presence camp form
Camp reg. form & $50 deposit was due March 20th. Summer camp fundraisers - At youth, you can sign up to work with the interns and earn some of your money. Also there are spots to sign up for bakes sales in April & May.
If you have friends that go to another church, have them ask their youth pastor to check out Encounter God's Presence
Encounter God's Presence Camp total cost is $250.
* Wed., March 20th - $50 non-refundable deposit
* Wed.,  April 17th - $100 payment
* Wed.,  May 22nd  - $100 final payment
* $15 late fee after Wed. June 5th.
Pay at the Greeting Table in the youth room (a.k.a. Fellowship Hall). Checks are preferred but will take cash or cards. If you can only pay online for some reason please send an email request to This e-mail address is being protected from spambots. You need JavaScript enabled to view it and we will email you instructions. Make sure to include parent and teenager's name please. 
As of right now, you can watch some of the full sessions of this past year's Encounter God's Presence camp. Click the video link below, it has times of worship, prophetic presbytery, games, messages and ministry. Good stuff!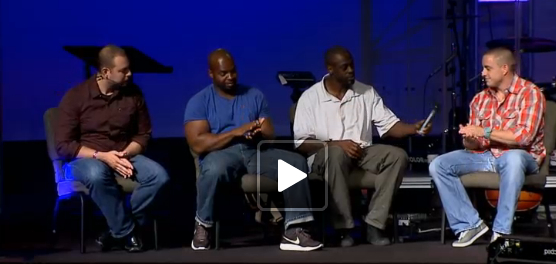 The church Medical Release Form (For all youth activities we drive to expect for large events that have a version of this already included in our forms like retreats, mission trips and camps.)
*  True Love Waits' Retreat was Feb. 15th- 17th.  It is one of our greatest bonding times as a youth group.   From last year's True Love Waits Retreat  testimonies here. (click 'em to check 'em out) This years are still needing to be added.  
Purity rings/jewelry www.c28.com    www.lifeway.com   James Avery   Mardel's rings   & necklaces
Discipleship Fire Sat. nights 6pm

Courage video-driven Bible study Sun. mornings 9am
Check out our Back to School BASH...
Check out our video promos we made (a couple of Star Wars ones), they're on  our FaceBook  and our Youtube  links on the home page.  funny The ApprentiST promo video
*  Dec. Ski Retreat TESTIMONIES from last year
* ignite is our main Wed. night meeting that starts at 7pm in the youth room. Game Room & cafe' open at 6pm. (see our "Q&A's" section for details)
*  FUEL Groups are every Sunday at 9am in the youth room. (see our "Q&A's" section for more info.) Fuel Groups in youth room (a.k.a. Fellowship Hall) We now also meet Sat. night 6pm.
*  F.R.A.T. Houses meet monthly on Sun. evening (usually the 3rd Sun.) in homes.
*  Reality Show Nights - Every month and a half or so we have a crazy fun event on a Wednesday Night. For example like our version of Survivor Night, Amazing Race or Fear Factor. There is usually a grand prize valued at $100. Pretty sweet, huh?